May 2018 Leader in the News: NBD Nanotechnologies
This month we are excited to highlight our client NBD Nanotechnologies! The Boston-based innovator recently secured an $8 million Series B financing to further grow its business while continuing to innovate within its proprietary platform focused on specialty chemical products that change the surface properties of materials like glass and plastic.
NBD Nanotechnologies (NBD Nano) is quickly emerging as a global leader in advanced surface wettability through its cutting edge, highly effective coatings and additives. Its unique products offer targeted and seamlessly integrated solutions to common problems in manufacturing, electronics, and consumer products. The proprietary hydrophobic technology in its RepelShell™ additive makes virtually any solid surface ultra-resistant to water and other pollutants — perfect for maximizing manufacturing efficiency or adding a protective layer to clothing and equipment. NBD Nano's InvisiPrint™ coatings significantly reduce fingerprint visibility on a variety of surfaces. Other products include metallic technology that "harvests" a water supply from surrounding fog (inspired by the company's namesake Namid Beetle Design, based on an insect that performs a similar feat). Moving forward, NBD Nano aims to continue developing cross-industry partnerships to help companies of all types perform at full potential.
Since founding NBD Nano in 2012, CEO Miguel Galvez and President Deckard Sorensen have grown the company and expanded the team to 14 employees working out of NBD Nano's headquarters in Boston, MA. In 2014, Phoenix Venture Partners led a $5.2 million Series A financing round in NBD Nano and was joined in the funding support by Supply Chain Ventures and previous angels. The company has also received grants from the Massachusetts Clean Energy Center and the National Science Foundation's Small Business Innovation Research program.
NBD Nano's latest $8 million Series B financing round was led by BASF Venture Capital (BASF), joined by new investor Henkel AG & Co., existing investor Phoenix Venture Partners, and others. BASF's press release about the investment noted that "the company's technology platform provides them with a strong base for future innovations" and that NBD's "products are truly unique and will add significant value to NBD Nano's customers." This successful financing will allow NBD Nano to achieve the scale it needs to provide its novel solutions to a wider array of markets.
We congratulate NBD Nanotechnologies and all of our friends on the NBD team on your success in growing the business, another successful financing, and earning the support of world-class investors and leading global companies. We look forward to your continued success
Author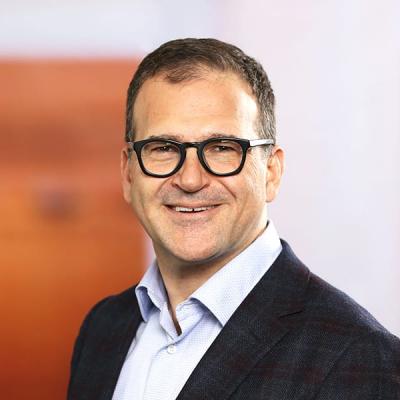 Member / Co-chair, Energy & Sustainability Practice
Sahir Surmeli is a Mintz business counselor who advises companies, boards, entrepreneurs, investment banks, and venture and private equity investors as they build and grow companies. He handles public offerings, 144A and private financings, acquisitions, joint ventures, and strategic partnerships.